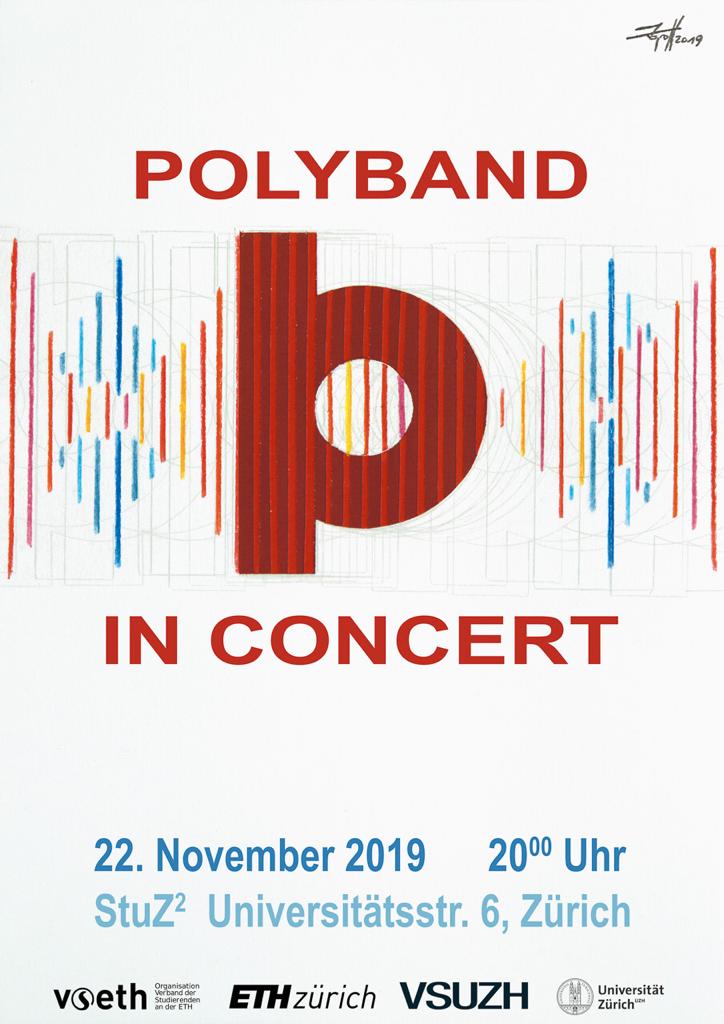 Polyband in Concert
Fr, 22. November 2019 / 20:00 / CAB StuZ²
It's that time of year again! On Friday, 22. November, our annual Polyband in Concert will take place!
Free entrance (donations), doors opening at 19:30, drinks available at the bar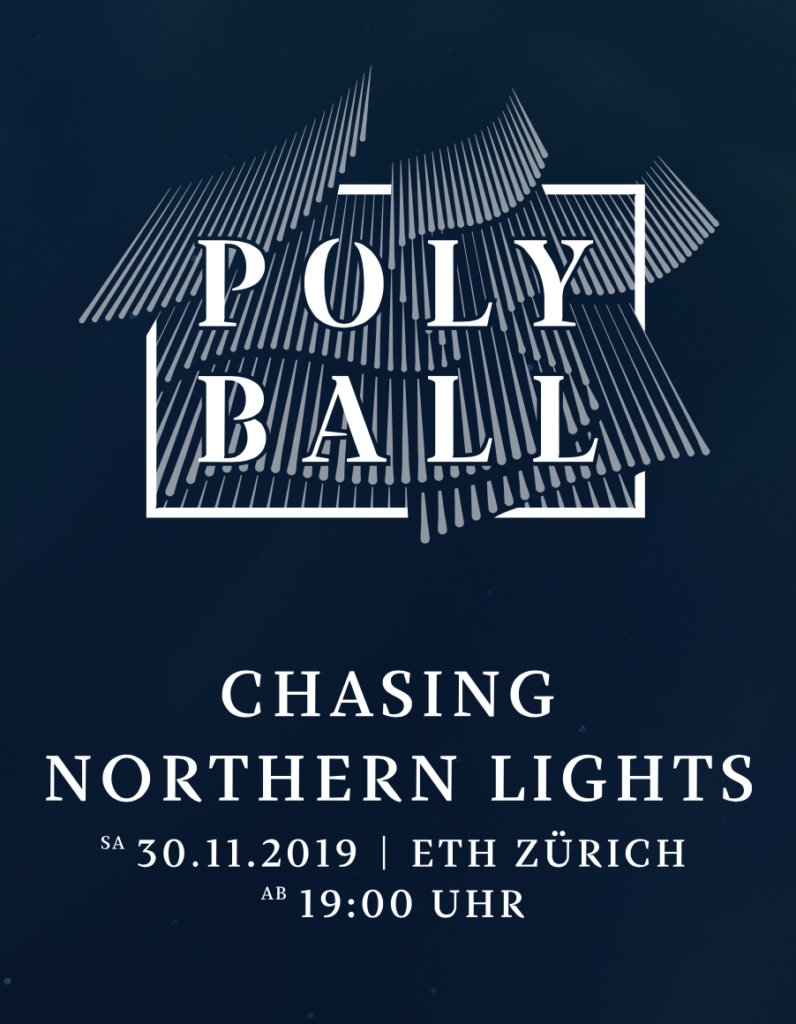 Polyball 2019
Sa, 30. November 2019 / 19:00 / ETH Main Building
It is an honor to musically open the biggest, decorated ball in Europe! We will accompany you on an "adventurous voyage to the magical northern lights of Scandinavia".
More information, as well as tickets, can be found on the Polyball Homepage.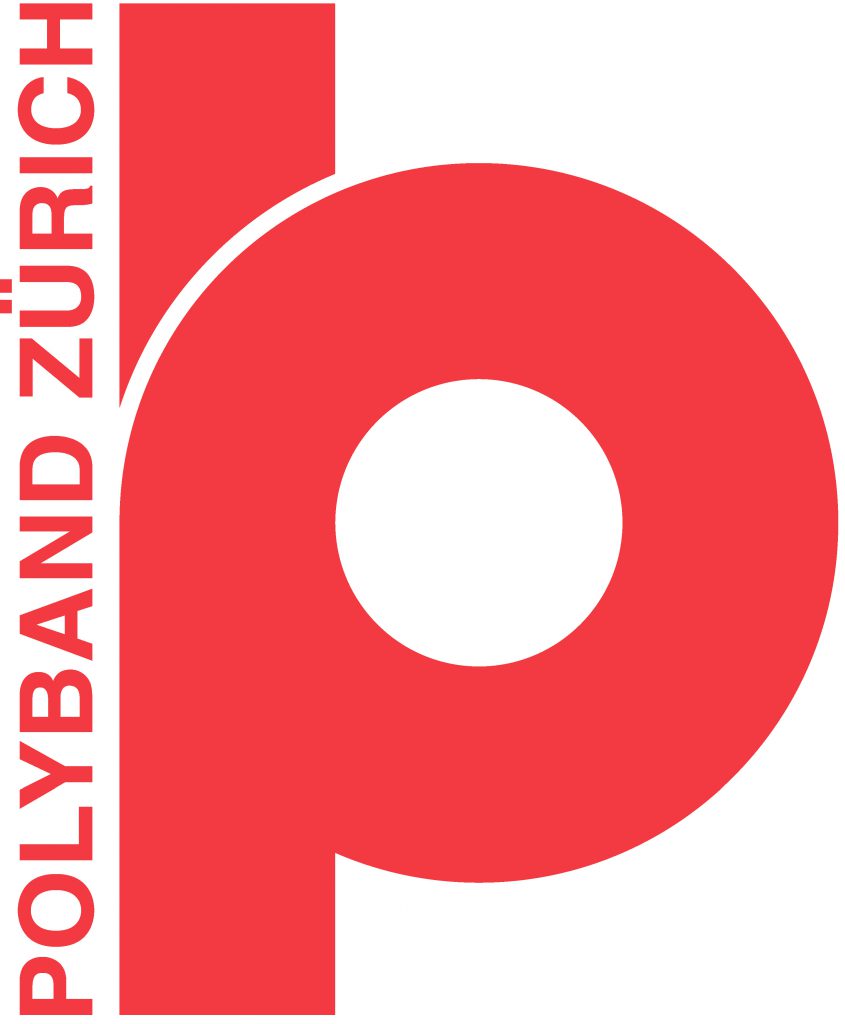 End of Semester Concert
Mo, 16. December 2019 / 12:00 / ETH Main Building
Our traditional End of Semester Concert will take place in the ETH Main Building, in-front of the Audimax.
You can find some impressions of our gigs in the Gallery.